Hyabak® Caps
Hyabak Caps is a nutritional product specifically designed to support all types of dry eye problems. It contains a unique blend of Omega-3 and Omega-6 essential fatty acids, plus vitamins and minerals to help reduce symptoms related to dry eyes, and maintain normal vision.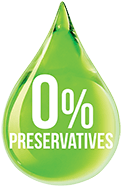 Click here to buy Hyabak Caps and other products from the Hyabak Range (please note that this will take you to our shop website).
Studies have shown that the ratio of Omega-3 fatty acids to Omega-6 fatty acids in the diet has an important influence both on the risk of developing Dry Eye problems and the severity of the symptoms.
Hyabak Caps is useful for people who find using eye drops difficult, or who simply need extra support for their dry eye symptoms. It can be particularly useful for contact lens wearers who do not wish to use eye drops on a daily basis.
The daily recommendation of TWO capsules delivers:
Essential Fatty Acids
560mg of Fish Oil containing 70% DHA (Omega 3)
420mg of Borage Oil containing 22% GLA (Omega 6)
Vitamin C 80mg / 100%
Vitamin E 10mg/ 83%
Vitamin B6 2mg/143%
Vitamin B9 200ug/40%
Vitamin B12 1ug/40%
Zinc 10mg/ 100%
Borage Oil contains Gamma-Linolenic Acid (GLA), an essential fatty acid known to be helpful in improving the secretion of tears in dry eyes.
The Fish Oil used in Hyabak Caps is of the high quality omega 3 form, undergoing a comprehensive purification process.
Vitamins and minerals are included to work in synergy with the enzymes that metabolise the essential fatty acids (EFAs) in the body, to also protect the EFAs from oxidation, and to protect ocular surface cells from oxidative damage.
Please note that Hyabak® Caps is a dietary supplement and cannot replace a balanced and varied diet.
Visit our online shop now to buy
Related Files