Dexafree®
Preservative Free Eye drops solution in single-dose container for the treatment of non-infectious inflammatory conditions affecting the anterior segment of the eye.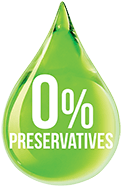 Dexafree (Dexamethasone sodium phosphate 1mg/ml) is an eye drop solution designed to treat non-infectious eye inflammations affecting the anterior (front) segment of the eye. It comes in a handy single-dose container for easy administration.
Dexafree eye drops are usually prescribed by an eye specialist to treat short-term inflammatory eye conditions. They contain a corticosteroid, which helps relieve the inflammation, redness and irritation.
Eye drops for non-infectious eye inflammations
Easy-to-use single-dose container
Reduces redness and irritation
For use under close ophthalmic supervision
Related Files