Azyter®
Preservative Free Eye drops solution in single dose containers for the local antibacterial treatment of conjunctivitis caused by susceptible strains.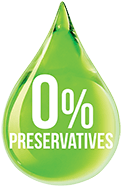 The first 3-day antibiotic treatment, Azyter is ideal for patients who benefit from a shorter treatment regimen, such as the elderly or young children, who find the application of eye drops stressful.

Purulent bacterial conjunctivitis and Trachomatous conjunctivitis caused by Chlamydia trachomatis.
The first 3-day ocular antibiotic treatment
Effective against the most common causative organisms
Indicated for the local antibacterial treatment of conjunctivitis
Short, easy-to-follow treatment
Handy, hygienic packaging
Preservative-free
Related Files