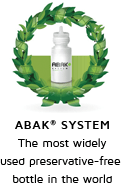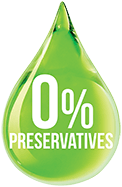 Thealoz contains trehalose 3% in a preservative-free eye drop formulation
Trehalose helps protect corneal cells from the osmotic stress of a dry eye environment, by regulating the movement of water across cell membranes,1 stabilising the lipid bilayer2 and preventing the denaturation of proteins under osmotic stress conditions3,4
Trehalose enhances TFEB (Transcription factor EB) activity, a key regulator of autophagy.5,6 In this way, cell renewal is promoted and apoptosis and the associated inflammation is reduced5
Thealoz is suitable for ALL types of dry eye disease.
The uniquely designed, patented, preservative-free ABAK® bottle allows easy application.
Products containing preservatives can cause ocular surface toxicity, leading to inflammation and cell death. Using preservative-free eye drops maintains the health of the ocular surface.