Mydrane®
Solution for intracameral injection, indicated for cataract surgery to obtain mydriasis and intraocular anaesthesia during the surgical procedure.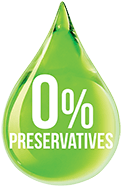 Mydrane is a combined solution for intracameral injection of 2 mydriatics which include phenylephrine (0.31%), tropicamide (0.02%) and lidocaine (1%).
Pupil dilation is not required prior to surgery however, Mydrane should only be used in patients who have demonstrated, at pre-operative assessment, a satisfactory pupil dilation with a topical mydriatic therapy.
95% of pupil dilation obtained within 30 seconds1,2
Significantly more stable mydriasis

<1mm variation in pupil diameter in 89% of patients dilated with Mydrane2

Superior patient comfort during surgery2

Statistically significant improvement in comfort before IOL injection with Mydrane (p=0.034)2
1Labetoulle, M. et al Br J Ophthalmology. Published Online First [03 Nov 2015] doi:10.1136/bjophthalmology-2015-307587
2Mydrane SPC
Related Files